Homemade Gel Face Mask Recipes for Gorgeous Skin
In our fast-paced society, it seems like we never have time to take care of ourselves. We're always rushing from one obligation to the next, and we often forget to make time for self-care. But taking care of ourselves is essential – especially when it comes to our skin. If you're looking for a way to give your skin some TLC, consider making a homemade gel face mask. There are tons of recipes out there, and they're all easy to make. Plus, they're affordable, and ingredients are likely already in your kitchen. So why not give one a try? Your skin will thank you!
How to make a DIY skin-soothing gel mask
Ever since I was a little girl, I have been fascinated with homemade skin remedies. My mom would make all sorts of concoctions from ingredients from our kitchen pantry, and I loved experimenting with them on my skin. So, when I became a beauty blogger, one of the first DIY tutorials I shared was for a skin-soothing gel mask. This mask is incredibly easy to make and incredibly effective at soothing irritated skin.

Homemade gel face masks are easy to make and frugal. You can use them weekly or even daily, depending on your skin type and the ingredients you choose. Gel-based masks tend to be calming and soothing for inflamed or sensitive skin types. They also hydrate dry skin without feeling greasy because the gels soak into the skin quickly.
There are endless ingredients that you can use in your homemade gel masks. Some of our favorites include fruit, yogurt, honey, avocados, and aloe vera. Below we have a few recipes to get you started!
Homemade aloe honey gel mask: a simple and effective beauty treatment
One of the simplest and most effective beauty treatments you can do at home is a honey aloe gel mask. This treatment can help improve skin complexion, fight blemishes, and moisturize dry skin. Best of all, it's easy to make and only requires a few simple ingredients. Keep reading for instructions on how to make your own honey aloe gel mask!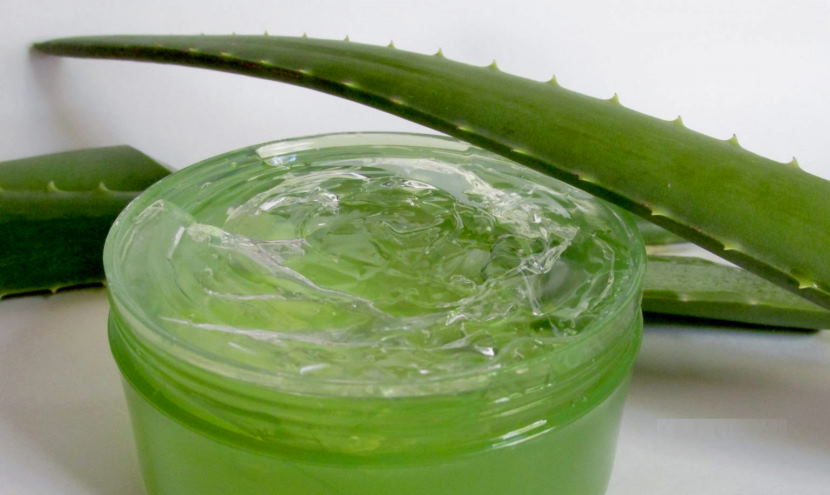 You may have heard about the health benefits of Aloe Vera and honey, but you might not know that those two ingredients, when combined, make a very effective beauty treatment. I will explain why. Is there any better way to nourish your skin than with natural remedies? If you're into DIY skincare, you're going to love this homemade aloe honey gel mask!
Aloe Vera is a succulent plant that has been used for medicinal purposes for centuries. It contains over 200 biologically active compounds, including vitamins, minerals, enzymes, and fatty acids. Aloe Vera is great for skincare because it:
Soothes burns and sunburns
Heals wounds and scars
Reduces inflammation
Moisturizes the skin
Honey is also a natural wonder ingredient with many benefits for skin health. It has antibacterial properties, which make it ideal for treating acne breakouts. Honey is also a natural humectant, meaning that it attracts and retains moisture in the skin.